FareLady interior revealed
Mar 10, 2022
By
Official interior pictures of the upcoming FareLady have been issued — showing a visually stunning VIP area, a vital part of the guest experience.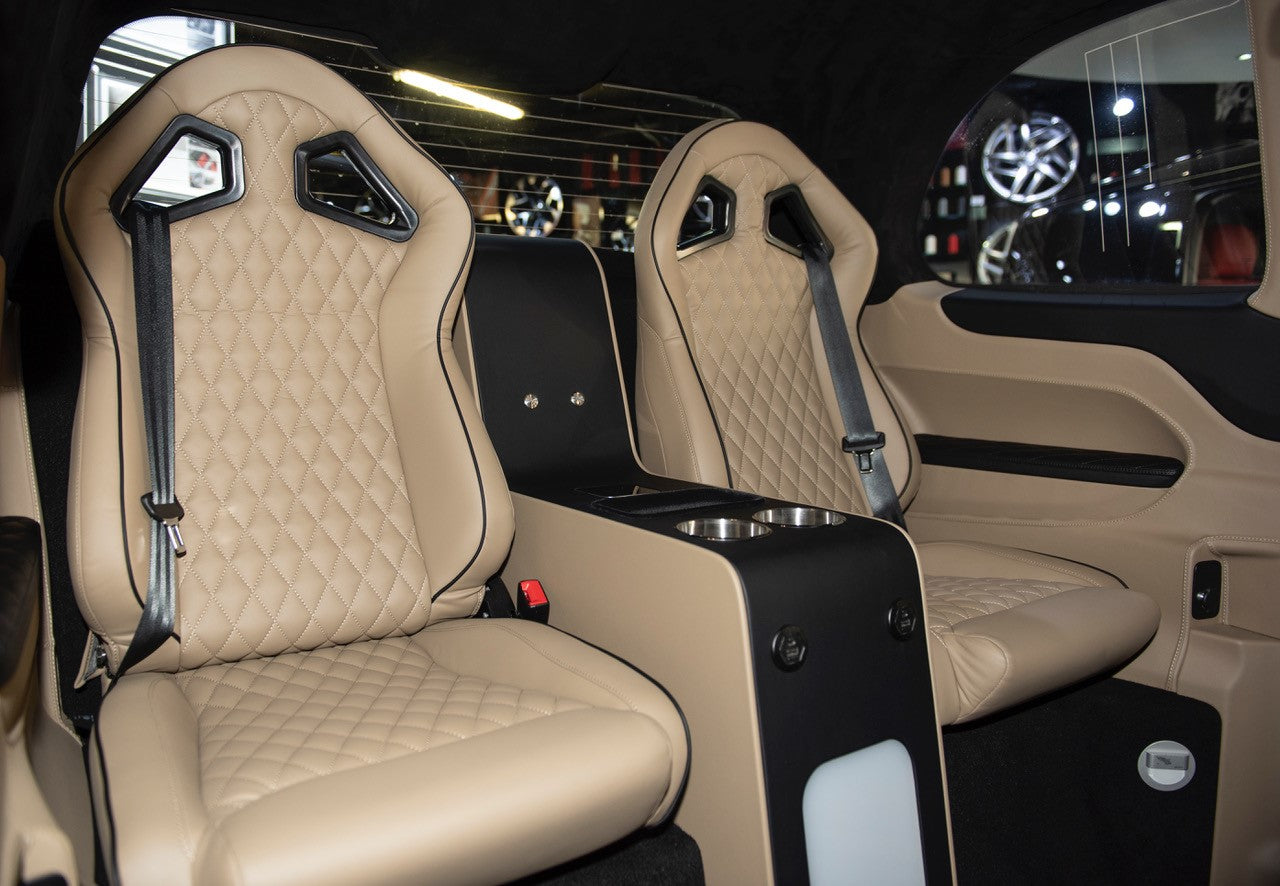 Step inside and the headliner is scattered with starlight – a stunning feature commonly seen in Rolls-Royce vehicles and other elegant design touches including soft perforated breathable leather, showcasing British craftsmanship and opulence.
However, the interior seats of the 'FareLady' has been designed with a super luxurious finish and top end high performance features such as Bugatti Chiron inspired seats that also gives the vehicle a supercar touch.
In addition, the inclusion of a fridge and drinks cabinet and coffee machines is clearly a vital part of the VIP experience.
"You can imagine discerning clients cruising in the back of this vehicle as they sip drinks. In the back of this iconic vehicle complete with a super luxurious finish and understated design features," said Afzal Kahn.
"The interior package is also available in a plethora of colours including tan and lron ore, thus ensuring vehicles complete with such an interior package are expected to become hugely desirable and valuable collector's items.
"In addition, business dealings, airport and hotel drop offs are also a vital part of the guest experience. We are also looking for dealers around the world. Please contact us via: Afzal@kahndesign.com"
Please be advised, the FareLady will be unveiled in the weeks ahead.
---