Chelsea Truck Company Defender 110 and 90 Wide Body editions unveiled
Jan 27, 2022
By Mo Bhana
Chelsea Truck Company has commissioned Chief Designer Afzal Kahn and his team at KAHN® laboratories to design and manufacture the latest Chelsea Truck project which is a retro styling package for the new Land Rover Defender 90 and 110 models.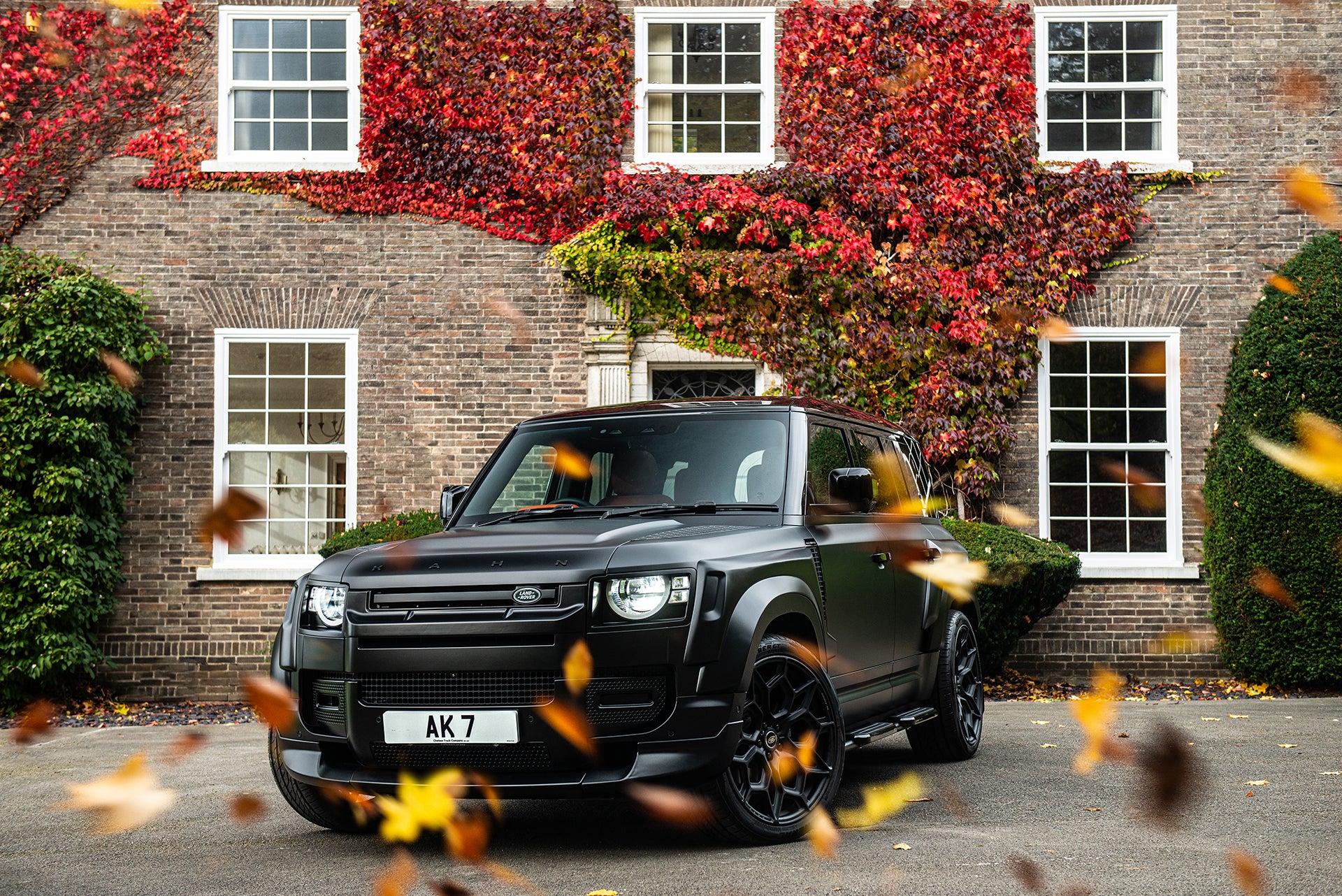 The exterior of this iconic British vehicle all the way to the interior styling exudes craftsmanship, allowing you to admire and appreciate its range of enhancements which include front and rear carbon wide wings, front grille mask, front bumper three-piece spoiler, mud flaps, black side steps, customary Chelsea Truck Company wheel cover, polished lettering and front headlamp surrounds in Satin Black – all of which complement the classic streamlined design of the original vehicle.
Furthermore, a Quad stainless steel performance exhaust system has been installed with the design of the tailpipes inspired by the rear lamps of the Defender.
KAHN® wheels sit perfectly on any vehicle, conveying the essence of the vehicle's identity. Created using a state-of-the-art manufacturing process, the 10" x 23" Type 57 RS-forged wheels are no exception.
Inside, we find the 'bespoke touch' as this vehicle comes with a 'Burnt Orange' Interior (7 seats), consisting of reupholstered KAHN® Signature 3D modular quilted front and rear seats, door armrests and a centre glove box.
However, the Chelsea Truck Company accepts requests to personalise and tailor a vehicle to the customer's exact specification.
Please be advised, this vehicle is available in petrol and diesel models, in right hand or left-hand drive.
To view the entire specification, please click the following links 110 90
---