Chelsea Truck Company Jeep Wrangler CJ300
Jan 5, 2022
By
One certain way to guarantee one's safety, should you be one of many virtuous men or women who are inclined to join protests, is to simply turn up in the campaign centric  Chelsea Truck Company Jeep Wrangler CJ300 edition.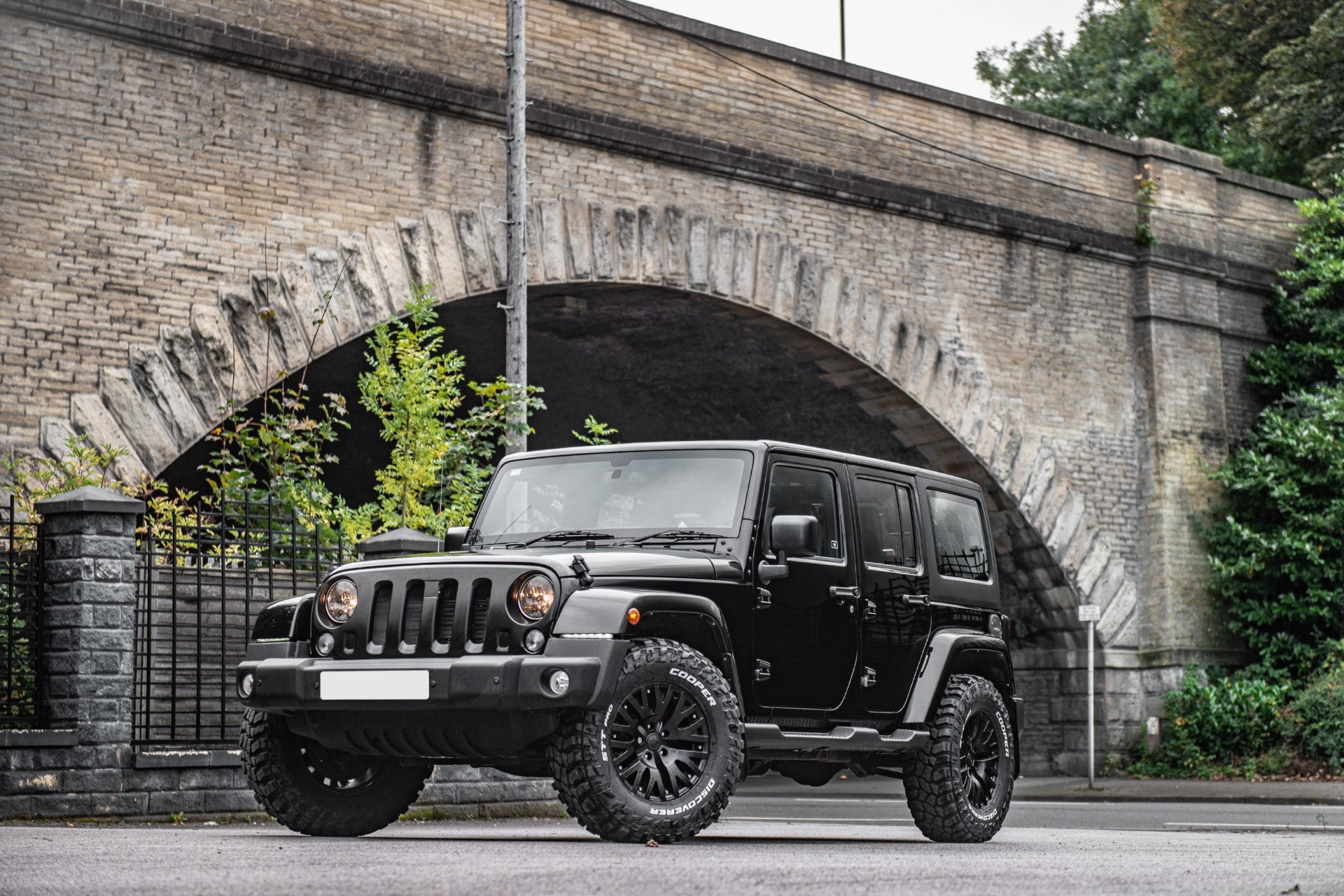 ×
Jeep Wrangler JK (2007-2018) 4 Slot Front Grille
Designed as a direct replacement for your existing Wrangler grille.    Kahn's signature 4 slot grille is a timeless design guaranteed to set your Wrangler apart from others both on and off-road.   Manufactured in ABS material and comes with industrial mesh.      See more
Do not be deluded into thinking the silky and slick black silhouette of the CJ300 is a bit soft. British Designer, Afzal Kahn has designed this Jeep Wrangler in such a manner, the vehicle would not look out of place at a significant protest in London or New York.
The CTC styling package includes an optional Gloss Black colour change, an exposed carbon 4 Slot Herringbone grille with an Industrial mesh, complete with factory mounting points for complete installation, headlamps, Daytime LED running lights, split level Targa roof and a Chelsea Truck Company black spare wheel cover.
Created using state-of-the-art production and technology, Chelsea Truck Company Satin Black 1986 alloy wheels are available in 9 x 20 fitment complete with Cooper Discoverer AT/3 tires, fitting in all original centre caps.
Inside, this Chelsea Truck Company model also contains the 'Bespoke Touch' which consists of spacious front and rear seats, reupholstered in modular quilted and perforated leather. In addition, door armrests and a glove box have been finished in the same design. To complete the interior section, vented foot brakes in stainless steel and mud flaps perfectly complement the package.
Please be advised, this vehicle is available for £36,999 as a complete vehicle. However, please be advised, single parts, accessories, and other elements are available to buy via the Project Kahn web site: www.projectkahn.com
For more information on the complete vehicle, please click here.
---