CHELSEA TRUCK COMPANY VINTAGE INSPIRED TRAVEL LUGGAGE
Oct 2, 2023
By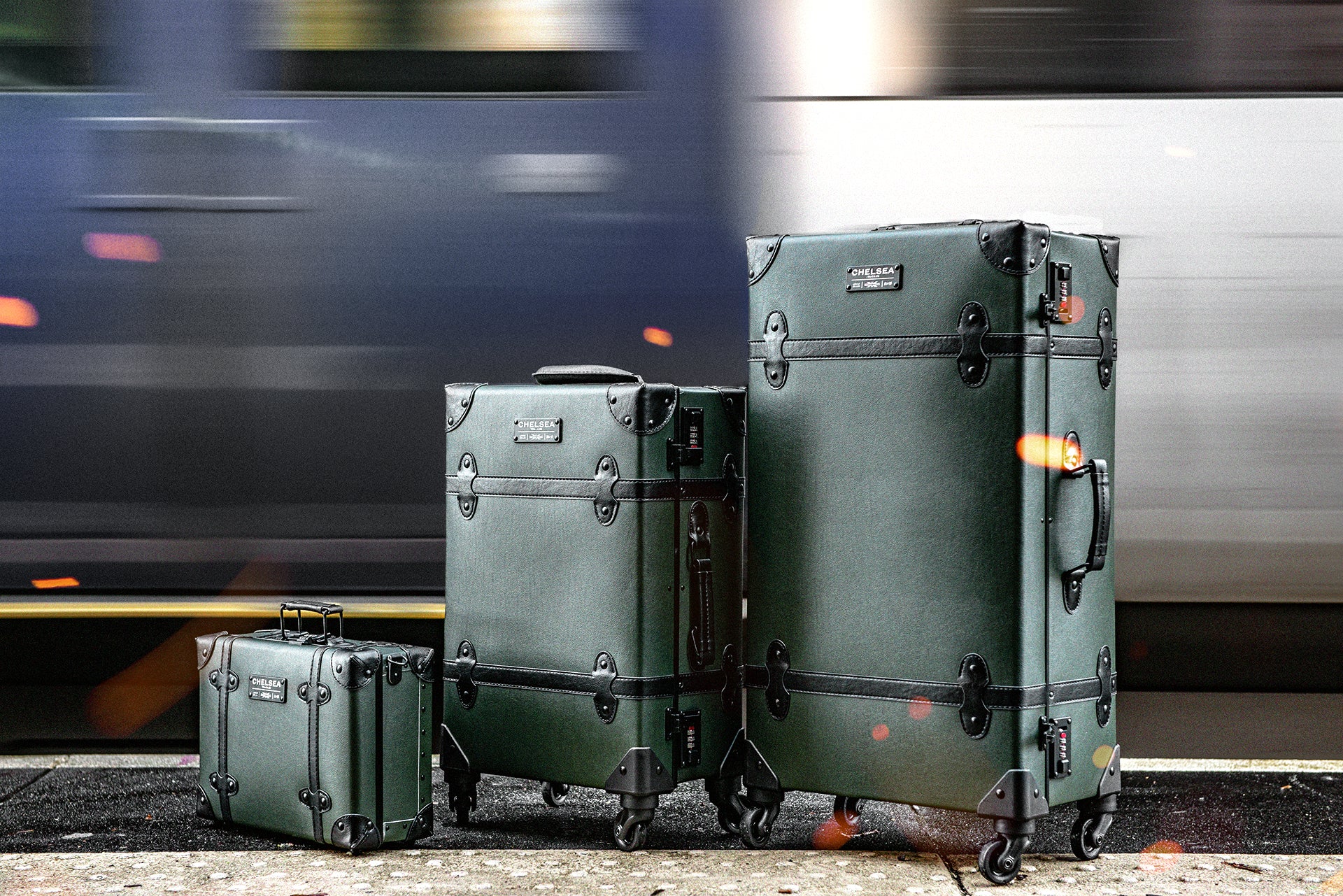 Chelsea Truck Company: Vintage-Inspired Luggage for the Discerning Traveler
When it comes to traveling in style, Chelsea Truck Company knows how to elevate the experience. Introducing our vintage-inspired cabin luggage, a perfect blend of aesthetics, functionality, and durability that promises to make your journey as smooth as possible.
Our cabin luggage is not just a bag; it's a statement. Modelled after vintage luggage, it captures the essence of old-world charm while incorporating modern-day features. The design takes cues from the function of old-school luggage, ensuring that your belongings are safeguarded in all sorts of rough scenarios.
Secured by a tactile dual combination lock and adorned with brass-finished fittings, contrasting reinforcement strap and a bespoke tailored lining, the Chelsea Truck Company Luggage set lets form flow in the wake of function. Finishing touches include enhanced protection on high impact areas and a numbered Chelsea Truck Company plaque.
Priced at £299, this luggage is an investment in quality. Crafted with high-quality materials, it is built to withstand the rigors of travel. Whether you're navigating through bustling airports or tossing it into the trunk of your car, rest assured that this bag is made to last. The rugged wheels and grab handles make it easy to maneuver, while the retractable handle provides added convenience.
Your security is our priority, which is why the luggage comes with a built-in number lock. Now you can travel with peace of mind, knowing that your belongings are safe and secure.
Open the luggage, and you'll be greeted by a well-finished interior that complements the unique exterior pattern. The interior features a high-coverage suitcase liner adorned with the Chelsea Truck Co. logo. Multiple storage racks and spaces ensure that you can organize your belongings just the way you like.
Available in two tasteful shades of heritage green and satin black, our cabin luggage offers something for everyone. Both colors showcase tasteful leather details, adding an extra layer of sophistication that makes the luggage stand out.
---