INTRODUCING KAHN DESIGN'S TYPE 55 FORGED WHEELS
Sep 27, 2023
By Douglas Topott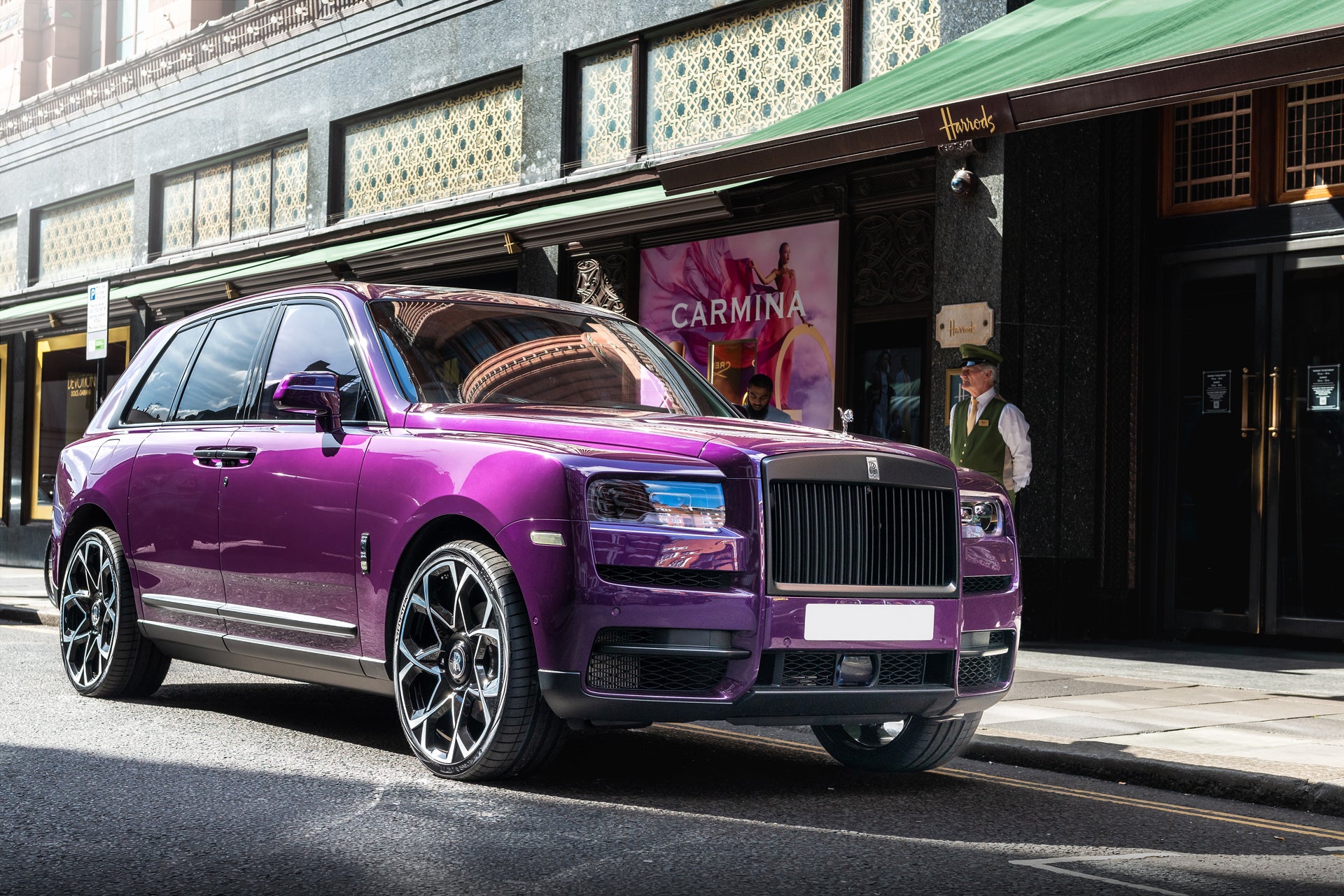 INTRODUCING KAHN DESIGN'S TYPE 55 FORGED WHEELS
Discover the pinnacle of Luxury Automotive Design with KAHN®'s Type 55 Wheels. These wheels, available in both 24" and 23", are not just accessories; they are a testament to KAHN®'s commitment to perfection and innovation. At the heart of the Type 55' is its impeccable design. The PCD and the wheel's structure have been engineered with precision to ensure an OEM grade fitment, mirroring Rolls Royce's own obsession with detail. This ensures that the wheels not only enhance the Cullinan's aesthetics but also complement its performance.

But the magic of the Type 55 wheels goes beyond their visual appeal. Technically, they stand out as marvels of engineering. Despite their impressive size, these wheels are incredibly light, a testament to their forged construction. This not only ensures agility but also adds to the vehicle's overall performance, making every drive an experience to cherish.
The two-tone gloss black and silver finish of the Type 55 wheels is the cherry on top. This finish, while exuding a sense of luxury, perfectly complements Cullinan's majestic exterior, creating a harmonious blend of elegance and innovation. For those who seek the best and understand the transformative power of perfectly crafted wheels, KAHN®'s Type 55 is the ultimate choice.
For more information and to purchase this product, please click HERE
---