RANGE ROVER 2023 PROJECT KAHN SIGNATURE EDITION
Dec 22, 2022
By
Project Kahn are pleased to announce the release of their Range Rover 2023 Signature Edition, complete with new first-to-market styling.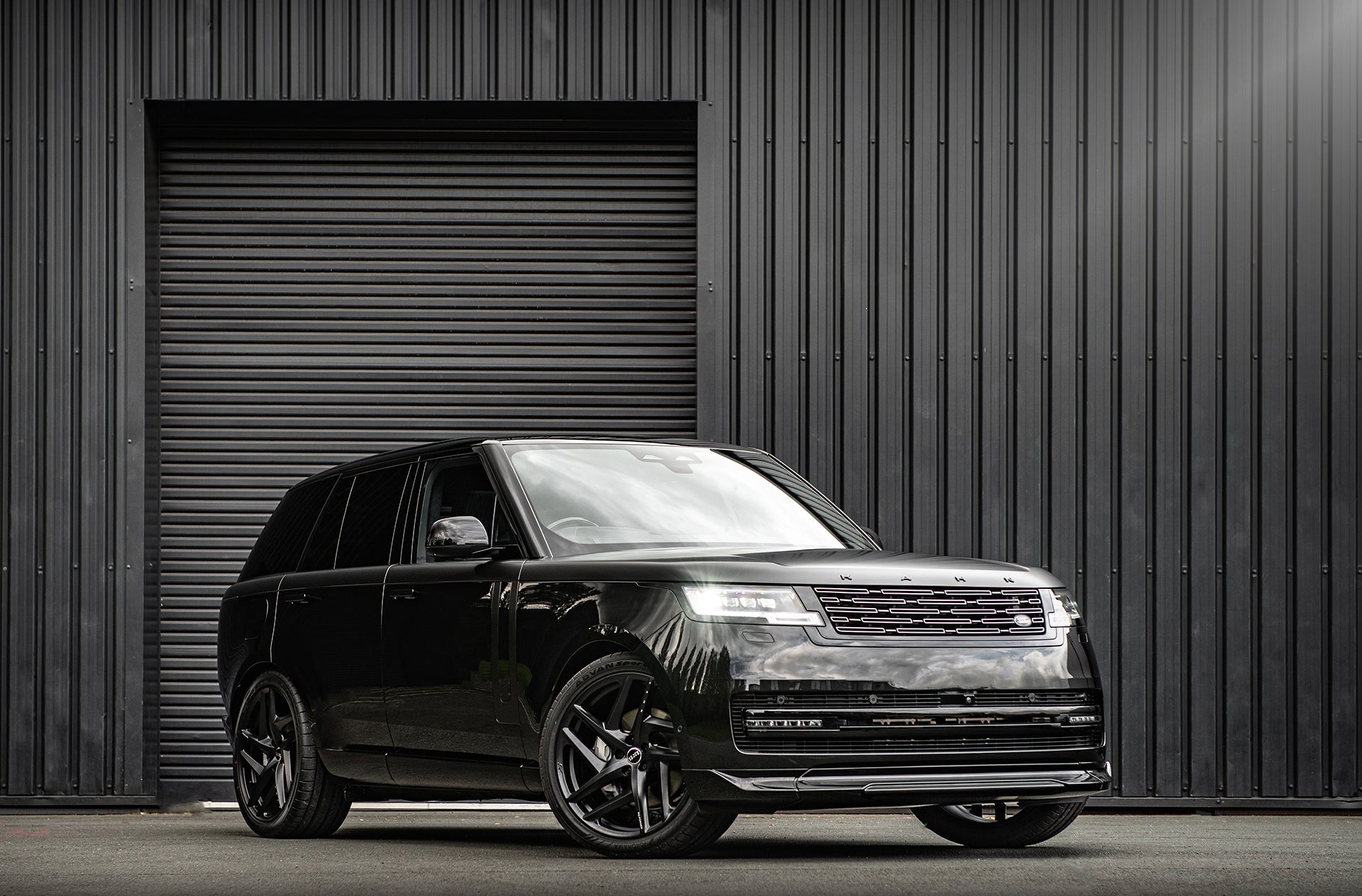 ×
Range Rover (2022-Present) Type 52 RS-Forged Alloy Wheels
Attain the utmost level of luxury for your fifth-gen Range Rover (L460) with Type 52 RS-Forged Alloy Wheels. Meticulously crafted for strong performance and elegance, they boast 23" front and rear sizes along with a diamond cut pattern. Offered in a sophisticated shade of matte black, these custom wheels provide the perfect...See more
Range Rover (2022-Present) Exposed Carbon Signature Front Bumper Spoiler
Shop now for our range of Range Rover exterior parts and accessories. UK Fitting & Worldwide delivery available - contact us for details on 01274 749 999 PLEASE NOTE - It is strongly recommended that all exposed carbon fibre components are PPF-wrapped prior to use. While Kahn carbon fibre products are finished...See more
The Signature Edition features a light conversion, including a choice of forged 23- or 24-inch alloy wheels from Kahn's latest collection and a brand new, specially designed 3-piece Signature front bumper valance which represents a bold stylistic development of Kahn's much emulated previous generation valances.
For additional personalisation, the 3-piece valance affords colour splitting possibilities which can be further enhanced by colour matching with the vehicle's side vents and other components. The standard version of the Signature valance is also available separately at a retail price of £2,400 (inc VAT) while, for added luxury, it can be ordered in a limited carbon fibre version for £3,000.
Afzal Kahn commented: "Our Signature Edition, through changing a small number of features, achieves a sophisticated transformation of the vehicle's appearance and is ideal for customers wanting a simple and elegant look.
"It is always a pleasure to work with Range Rovers, and we have further exciting plans in store for the new models across 2023."
Please be advised, Project Kahn accepts requests to personalise and tailor a vehicle to the customer's exact specification.
For further information, please click the link below.
---