Tiffany Inspired 3D Modular Leather Interior for Land Rover Defender
Sep 13, 2023
By Douglas Topott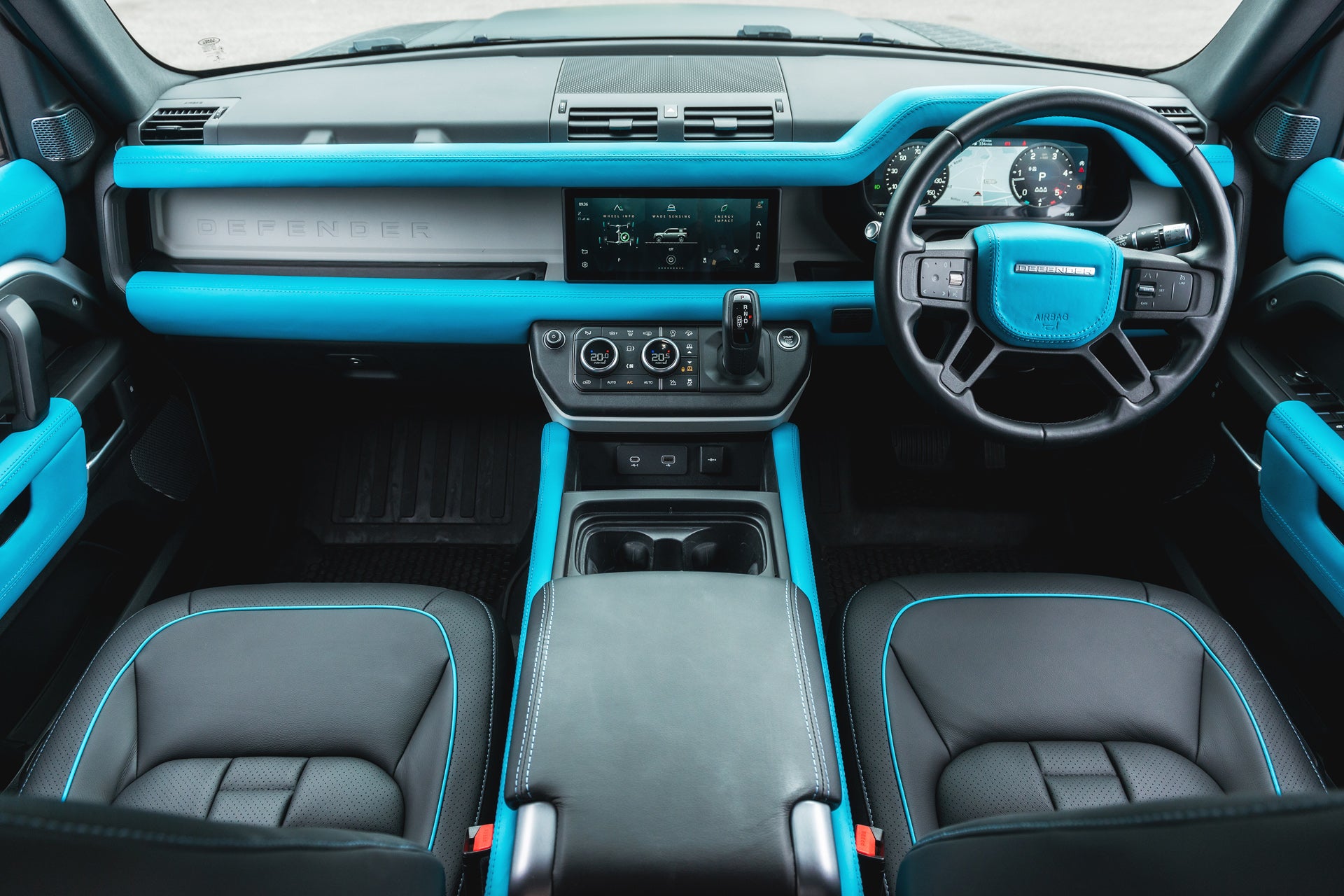 Chelsea Truck Company, a name synonymous with luxury and bespoke customization, is excited to announce its latest masterpiece: an exclusive Tiffany-inspired Blue over Black 3D Modular Leather Interior designed specifically for the Land Rover Defender 110 (2020-present). This new range of seats is a celebration of opulence, craftsmanship, and attention to detail.
Flawless Integration with Modern Electric Seats:

The new range of seats is engineered to perfection, offering seamless integration with the Defender's modern electric seats. The fitment is genuinely OEM+, ensuring that the seats not only look like they belong but also function flawlessly, enhancing the vehicle's overall performance and comfort.

Elevating Interior Quality: 3D Modular Design:

The seats feature a 3D modular design, hand-stitched to perfection, offering an unparalleled level of comfort and luxury. This unique design elevates the interior quality, making the Defender a sanctuary of comfort and elegance.

Material Choices: Premium Black Leather with Blue Accents:

The seats are upholstered in premium black leather, accented with Tiffany-inspired Blue stitching, offering a striking contrast that is both eye-catching and luxurious. The quality of the leather is top-notch, ensuring durability while providing a soft, comfortable touch. The seats feature the Chelsea Truck Company logo, intricately layered into the design, signifying the brand's commitment to quality, luxury, and style.

Complementing the Robust Design of the Defender:

These seats are designed to enhance the Defender's robust and rugged personality. The Blue accents add a touch of sophistication, making it a perfect match for those who seek both luxury and toughness in their driving experience. These seats are not merely about aesthetics; they are about offering an elevated driving experience that combines comfort, luxury, and functionality.

Browse our range of leather interiors for Defender 110 HERE
And for something more bespoke please don't hesitate to Contact Us to begin your journey to your dream interior.
---